English
Marc Márquez very happy about the evolution of my physical condition over these 3 days. i need more power! when i stopped at midday yesterday, i tried to start again in the afternoon i was too tired and muscles are difficult to activate.
Indonesia
Marc Márquez sangat senang dengan evolusi kondisi fisik saya selama 3 hari ini. aku butuh lebih banyak kekuatan! ketika saya berhenti di tengah hari kemarin, saya mencoba memulai lagi di sore hari saya terlalu lelah dan otot-otot sulit untuk diaktifkan.
English
For Zarco first day was little bit difficult but its been a good test. But im happy because on third day the method i followed works well and at the same time i learn more.
Indonesia
Bagi Zarco, hari pertama agak sulit tetapi ini merupakan ujian yang bagus. Tetapi saya senang karena pada hari ketiga metode yang saya ikuti berfungsi dengan baik dan pada saat yang sama saya belajar lebih banyak.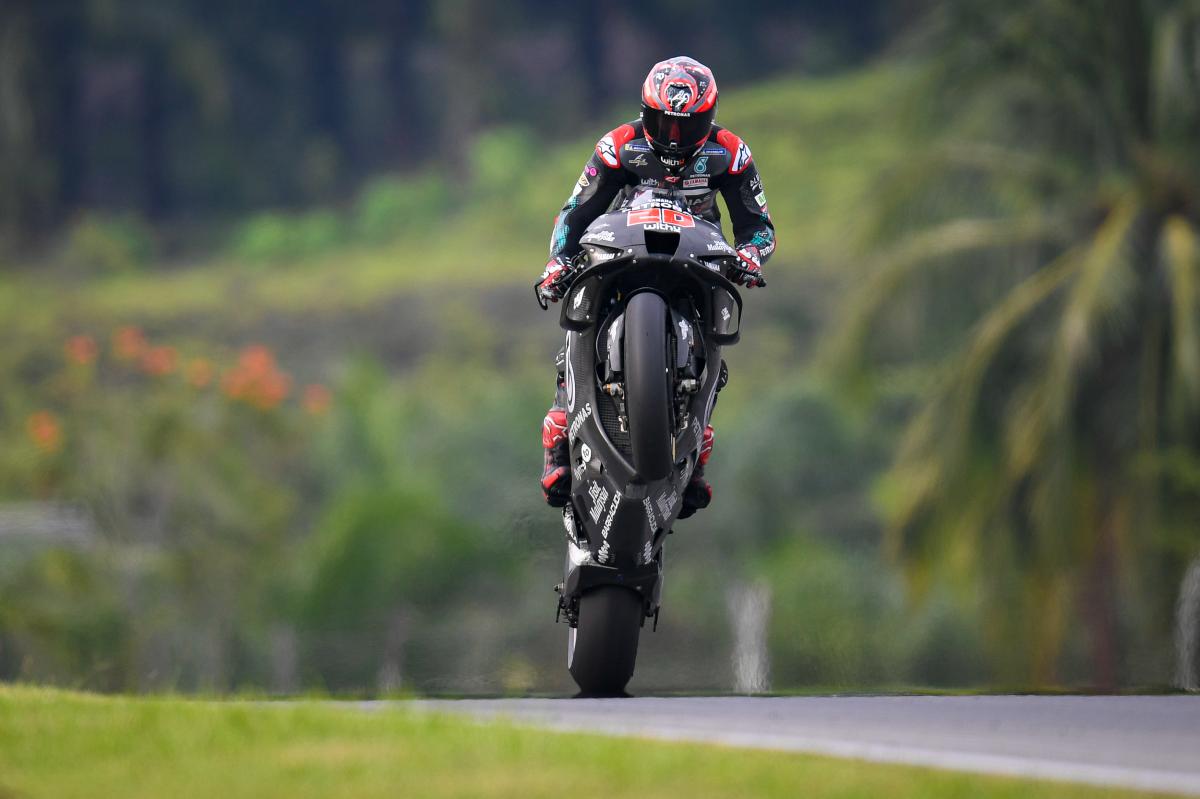 English
Fabio Quartararo, to be honest my goals have changed a bit. So you don't have to always try to be first in free practice, but just try to work faster.
Indonesia
Menurut Fabio Quartararo, sejujurnya tujuan saya telah sedikit berubah. Jadi tidak harus selalu berusaha menjadi yang pertama dalam latihan bebas, tetapi hanya berusaha untuk bekerja lebih cepat.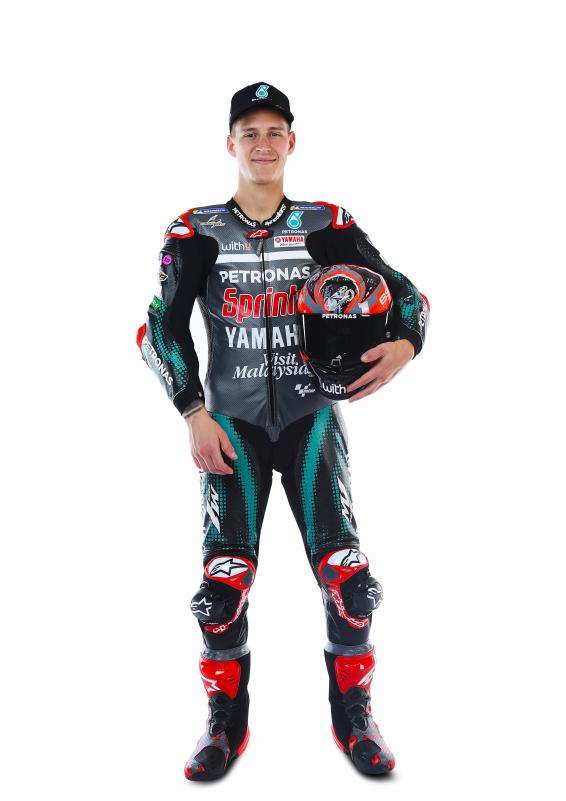 English
Maverick Viñales before i was very afraid since im short and not tall at least i can hold on to the bike better, it feels good.
Indonesia
Maverick Viñales sebelumnya saya sangat takut karena saya pendek dan tidak tinggi setidaknya saya bisa mempertahankan motor lebih baik, rasanya enak
English
Pecco completed the #SepangTest with the combination results in 4th place, Pecco being a ducati rider with good result.
Indonesia
Pecco menyelesaikan #SepangTest dengan hasil kombinasi di tempat ke-4, Pecco menjadi pembalap ducati dengan hasil yang baik.
English
Alex Rins needs to compare again in Qatar because he feels a little more comfortable with the new chassis.
Indonesia
Menurut Alex Rins perlu membandingkan lagi di Qatar karena dia merasa sedikit lebih nyaman dengan sasis baru.
English
Valentino Rossi happy with the the result. its a big effort but i was competitive and it's a positive test.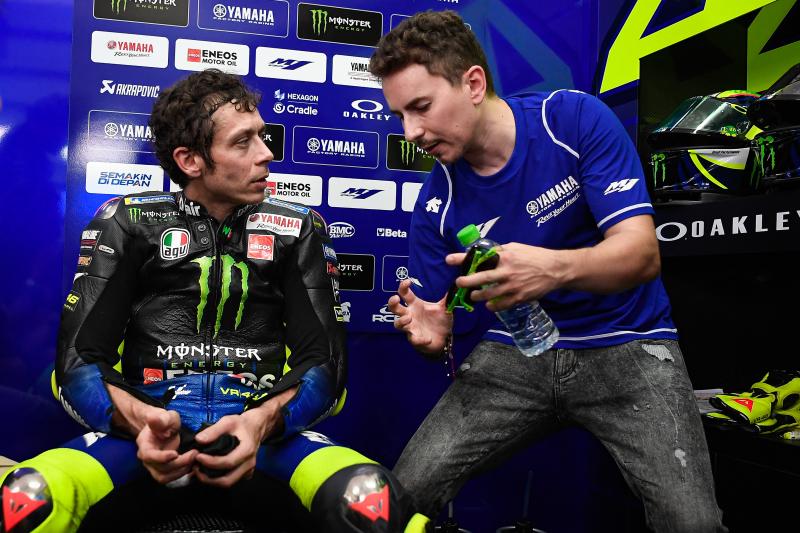 Indonesia
Valentino Rossi senang dengan hasilnya. Ini adalah upaya besar tetapi saya kompetitif dan ini merupakan tes positif.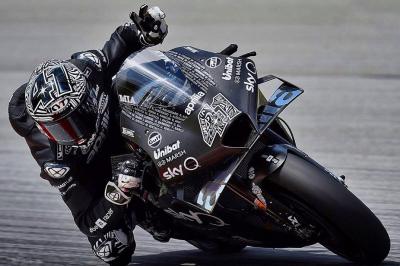 English
Aleix Espargaro revised machine had been straight out of crate in long run. that was better than the ducati better than Quartararo.
Indonesia
Menurut Aleix Espargaro mesin yang direvisi telah langsung keluar dari peti dalam jangka panjang. Itu lebih baik daripada ducati lebih baik daripada Quartararo.
English
Pol Espargaro since joining KTM be never felt so ready and so close. confident with the updated RC16 can be competitive from the off in 2020.
Indonesia
Pol Espargaro sejak bergabung dengan KTM jangan pernah merasa begitu siap dan begitu dekat. Percaya diri dengan RC16 yang diperbarui dapat bersaing sejak tahun 2020.